2020 is halfway through, and it's surely not what any of us had hoped it would be. Despite all that however, all is not lost. One of the long-term positive changes has been remote work. Most studios and companies that want to stay afloat had to adapt remote work into their culture in one way or another. Heck, even governments are suddenly on their toes pushing for more remote work and education.
But the remote culture isn't limited to just work. Events and conferences are now becoming fully online, and at a much cheaper price, or even better, totally FREE! Here are some of the major online gaming and remote work conferences and events coming up in 2020:
Game Dev Career Days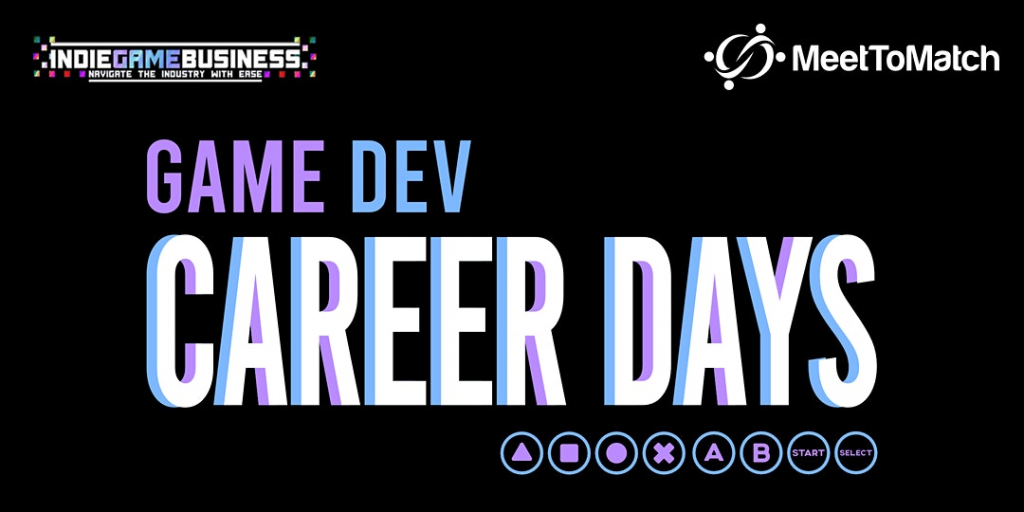 The game industry's first online career fair. Meet game companies looking to hire remote team members.
Basically if you're on this site, then you probably wanna be on that event also. Due to COVID-19, many studios are looking to hire remotely, and many talents are seeking remote work. This event organized by Indie Game Business will bring the two together, and allow you to schedule online meetings over the course of 3 days to explore and apply for jobs, or hire talents. The event will also host a number of online lectures, so it won't be purely meetings.
Dates: Wed, Jun 10, 2020, 7:00 AM – Fri, Jun 12, 2020, 6:30 AM AST
Price (Job Seeker): $5. All revenue from this will be donated to Games for Love.
Price (Hiring Managers): $500
Event Page: https://www.eventbrite.ca/e/game-dev-career-days-tickets-103739724308
---
Running Remote

A free online conference premier event for Remote-First Founders. If you're starting a Remote-First studio, then this event might be of interest to you. While not specifically game related, the event will host a big number of important speakers from the remote working industry. You will get to hear from CEO and founders of companies such as Remote.com, TaskUs, Sumo.com, FlexJobs and others.
Dates: 17-18 June, 2020 (PDT) 8:00 – 15:00 (CEST) 17:00 – 24:00 (BST) 16:00 – 23:00
Price: FREE
Event Page: https://runningremote.com/
---
The Remote Work Summit
This event is focused on building your remote life, career, team, and culture. Unfortunately the event is over. However you can still catch the recorded sessions here.
---
Game Developer Conference Summer 2020

The world's biggest, longest, and most popular game developer conference, held annually in San Francisco over an entire week had to be canceled earlier this year due to COVID-19. Instead, they're bringing the event online in a shorter format, but most importantly, much more accessible. GDC is infamous for its high ticket cost. Add to that travel and accommodation costs in San Francisco, and you'd be looking at few thousand dollars to attend one event. It's a shame because this event is really unlike any other in terms of its size, global scale, and the things you get to see, people you can connect with.
Well this time, you get to experience all the inspirational and educational talks, get access to the GDC Vault of previous year talks, indie showcase, Community Channel Programming, and more. All for just $299. This offer is only valid until 17th June however. There are even cheaper tiers, and the free one gets you access to the Community Channel Programming only. Though it's unclear so far how that will be.
Dates: 4 – 6 August, 2020
Prices:
Community Pass: FREE
Student Pass: $49
Discovery Pass: $99 (Ends June 17)
Conference Pass: $299 (Ends June 17)
Event Page: https://gdconf.com/
---
If you're looking for remote work in the game industry right now, don't forget to check out our listings, updated daily. Currently we have 288 active remote game jobs.